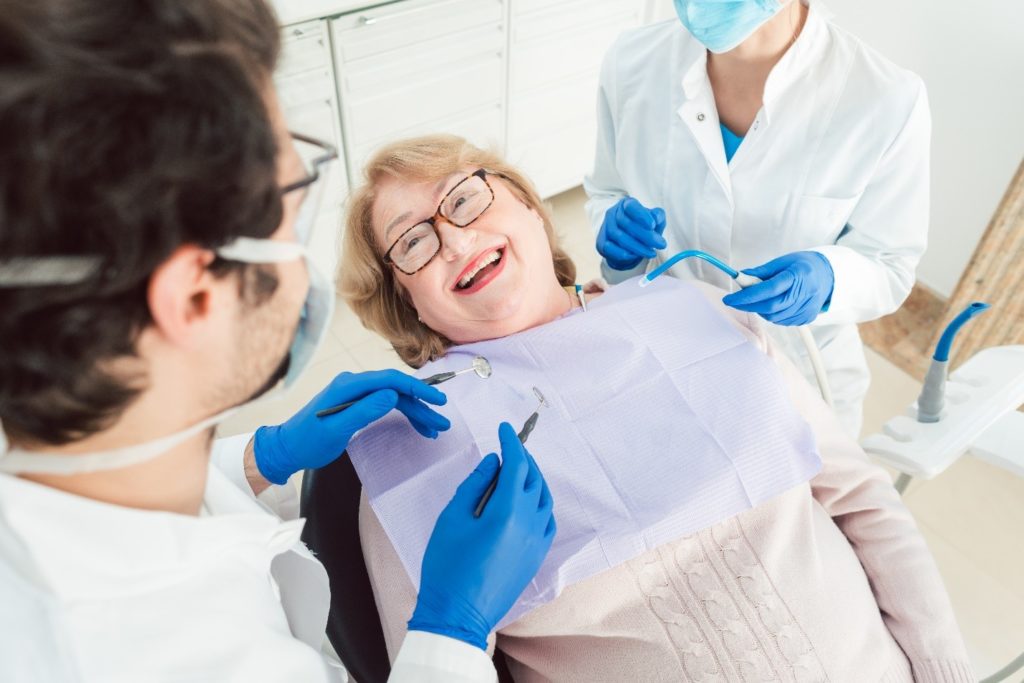 Despite dental care being more accessible than ever before and endless clinical studies available with a quick Google search, there is plenty of misinformation that continues to spread about gum disease. In fact, there's a good chance you've heard a few myths yourself! In an effort to separate fact from fiction, keep reading to learn a few gum disease "facts" that are simply untrue.
Myth #1: Gum Disease Is Rare
Many patients are under the impression that gum disease is rare. In reality, roughly 50% of adults over the age of 30 suffer from gum disease. That's one of the many reasons it's important to prioritize gum health. Flossing daily, opting for sugar-free gum, and getting a dental cleaning every six months are great places to start!
Myth #2: I Don't Need to Visit My Dentist Unless I'm in Pain
Some oral health problems, like a cracked or severely decayed tooth, will trigger your pain receptors. Gum disease, however, will not. While you may notice that your gums are red, inflamed, or bleeding, it's likely that the infection will develop without causing you any pain. So, don't wait until you're struggling to eat or have a loose tooth to schedule an appointment with your dentist! The best way to ensure that your dental team can monitor your oral health and intervene in the early stages is by scheduling a visit every six months.
Myth #3: I Will Lose My Teeth If I Get Gum Disease
If the infection is left alone to progress, it can result in tooth loss. Of course, that isn't always the case. If your dentist has the opportunity to intervene early on, they can prevent that from happening. Periodic cleanings combined with other best practices, like implementing a solid oral hygiene routine and eating a vitamin-rich diet, will help protect your teeth and gums in the long run as well.
Myth #4: Bleeding Gums Are Normal
Despite popular belief, bleeding gums are not normal. On the contrary, it's a sign that you should visit your dentist, especially if it happens regularly. That way, they can pinpoint the root of the problem, whether it's inconsistent flossing or an underlying infection. From there, they can put a plan in place to help restore your healthy gums.
Now you can separate myth from fact when it comes to gum disease. Of course, if you ever want to fact-check something you've heard about your oral health, you can always reach out to your dentist too!
About the Practice
Dr. Wesley Parks earned his dental doctorate at the University of Nebraska Medical Center, and he now has 20+ years of experience in dentistry! Throughout that time, he's completed countless hours of continuing education and undergone advanced training on topics like dental implants. Plus, he maintains active memberships with the Academy of General Dentistry and other professional organizations as well. If you have a question about gum disease or would like to schedule an appointment for an oral exam, visit his website or call (402) 484-6042.