Meet Your Friendly Dental Team – Lincoln, NE
Putting Customer Service First
Parks Family Dental relies on its skilled, caring dental team to provide the best possible experiences to patients of all ages. Our team members will be able to greet you by name when they see you, and they'll help you feel at ease throughout your entire appointment. If you have any questions or concerns, you just have to let us know, and one of our team members will assist you right away. Read on to learn more about our team before scheduling an appointment.
Jillian, Dental Hygienist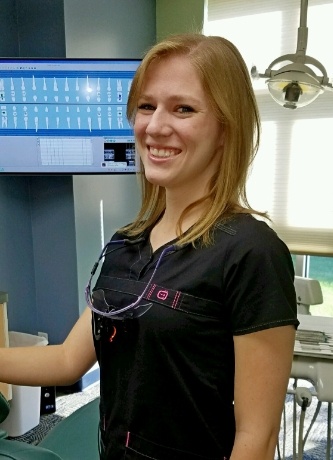 Jillian has been a member of our dental team for over five years now. Originally from Seward, she studied at the UNMC College of Dentistry. Today, she really enjoys being able to help people improve their oral health and their confidence!
At home, Jillian has a husband named Tyler, a mischievous cat named Loki, and a sweet Pitbull named Cosmo. She spends her free time going to the dog park, attending concerts, fishing, and playing all sorts of games.
Jazzmin, Dental Assistant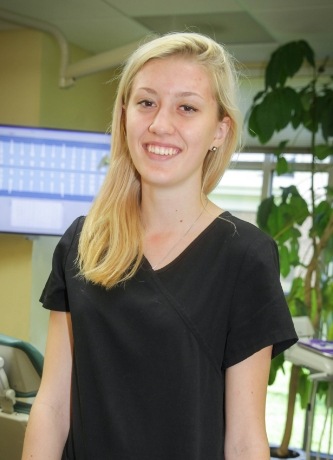 A Lincoln native, Jazzmin has been working in oral healthcare for almost a full decade! She is very talented when it comes to helping anxious patients feel at ease in the treatment chair.
Jazzmin is close with her parents and younger brother, who also all live in Lincoln. As for hobbies, she spends her free time reading, going to the gym, playing games on the computer with friends, and snuggling with her four cats.
Penny, Communications Officer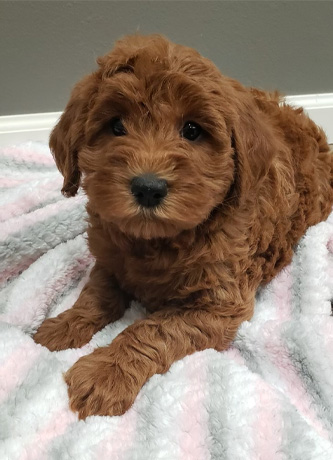 Penny is a mini labradoodle who has been with Parks Family Dental since 2021. She earned the role of Communications Officer thanks to her silly personality. You will hear quite a few barks, howls, playful yips, and funny grunting from this fluffy pup! Sometimes it sounds like she is trying to talk to you! One of her main hobbies outside of work is squeaking any and every toy available. She also loves to play with her older brother, Teddy, snuggle, and go to the dog park. She looks a lot like Teddy, but he has straighter hair and is a little darker red.
Teddy , Mischief Coordinator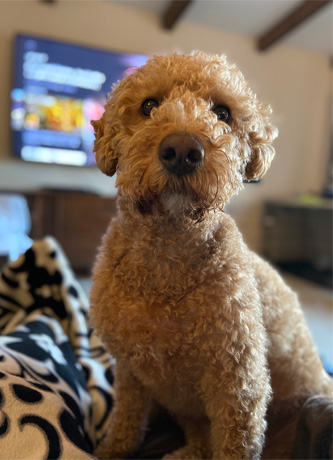 Teddy is our other mini labradoodle, and he has been a part of our team since 2020. He is the King of Mischief both at the office and home. One of his favorite pranks involves stealing Dr. Parks' glasses and chewing them all up-- hilarious . Teddy will paw anyone incessantly just for some cuddles and pets, so pay attention! This 40-pound curly boy loves to lay on laps, and his other hobbies include hanging out with his younger sister, Penny, chilling in his doggy bed, and playing at the dog park.