Tooth-Colored Fillings – Lincoln, NE
Saving Decayed Teeth in a Natural-Looking Way
The acids created by the bacteria living in your mouth can eventually eat away at your tooth enamel, causing cavities to form. When Dr. Parks first tells you that you have a cavity that needs to be filled, you might first picture a large amount of dark-colored metal. However, we typically use more attractive tooth-colored fillings instead, both for the sake of appearance and for the sake of your oral health. Interested in a filling that blends in with your teeth? Give us a call.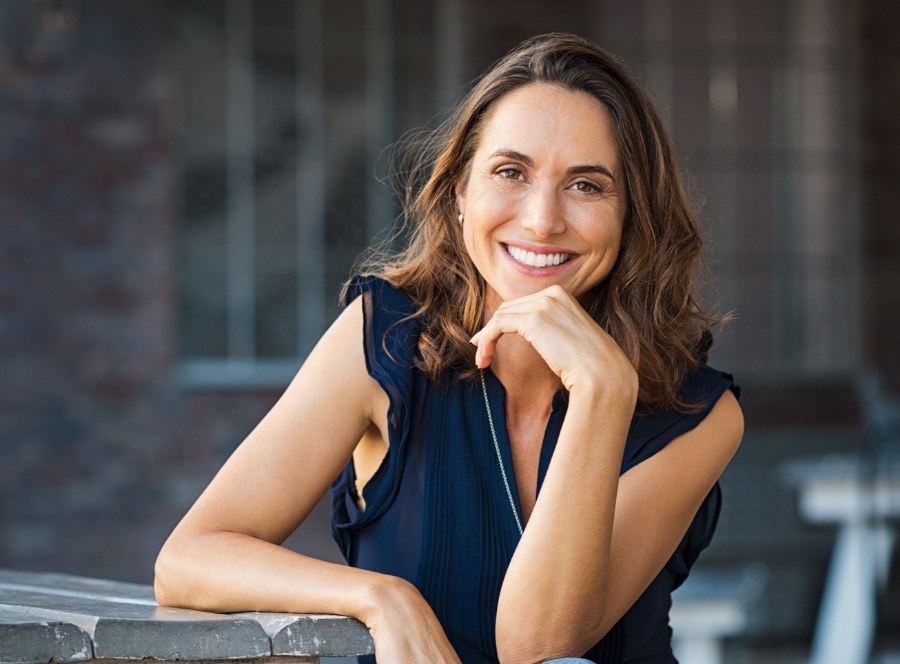 Why Choose Parks Family Dental for Tooth-Colored Fillings?
Composite Resin Shaded Precisely to Match Your Tooth
Experienced Dentist That Treats Patients Like Individuals
In-Network with a Variety of Dental Insurance Plans
What are Tooth-Colored Fillings?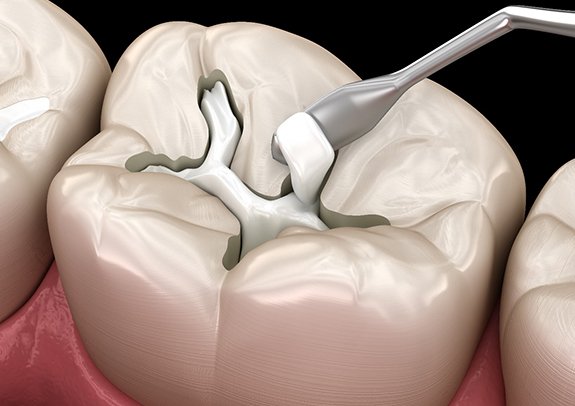 Chances are that you're already familiar with the concept of a filling: a simple type of dental restoration that is used to restore missing tooth structure that was lost as a result of decay. But do you know what fillings are made of? Previously, the most common answer was metal amalgam, but nowadays many dentists have made the switch to composite resin.
One of the primary features of composite resin is that it matches the color of real teeth. As such, a filling made out of this material can easily be made to blend in with the enamel around it – hence the term "tooth-colored filling." Oftentimes, a filling made of composite resin is easier to place than one made out of amalgam because it forms a direct bond with the tooth.
The Process of Getting a Tooth-Colored Filling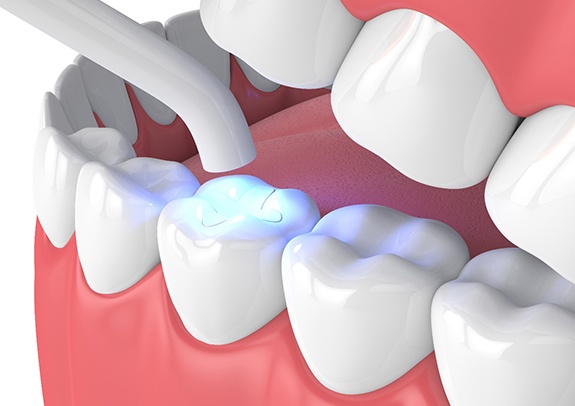 Once we've brought you back to our treatment area, we'll make sure you're comfortable and use a local anesthetic to numb the area around the tooth that needs the filling. The decayed parts will be removed. Then we'll select a shade for the composite resin based on the color of your teeth. The resin will be placed in the area that needs to be restored, and it will be molded as needed.
Before we complete the process, we may make slight adjustments to ensure that the filling won't make unwanted changes to the alignment of your bite.
The Benefits of Tooth-Colored Fillings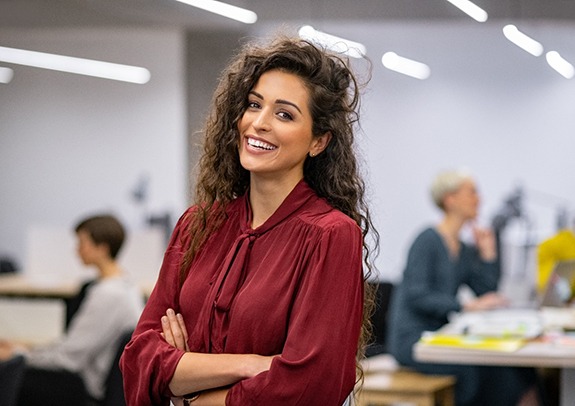 If you're not sure whether tooth-colored fillings are right for repairing your damaged or decayed teeth, think about the various advantages they offer, such as:
Looking Natural: Most people won't know that you have a filling to begin with because your restoration will blend in seamlessly with the rest of the tooth.
Saving More of Your Enamel: Thanks to the way composite resin joins with your tooth, we generally aren't required to remove as much enamel.
Avoiding Temperature-Related Issues: Did you know that metal fillings can get bigger or smaller when exposed to hot or cold temperatures? In contrast, composite resin fillings will remain the same size and thus are less likely to crack your tooth.
Having a Long Lifespan: When you get a composite resin filling, you can usually expect it to last a while – 7 to 10 years, in many cases. Our team will give you tips for taking care of your filling so that you can keep it as long as possible.