Cosmetic Dentistry – Lincoln, NE
Attain a Smile That Truly Shines
Your smile says a lot about you; a confident set of pearly whites can make all the difference in a first impression. If you don't feel confident about showing off your grin, then Dr. Wesley Parks can help. While the health of your smile always comes first, he can correct dental flaws and make you feel proud of the way your teeth look with various cosmetic dentistry treatments. If you're ready to attain a smile that truly shines, contact Parks Family Dental today to learn more about cosmetic dentistry in our Lincoln, NE dental office!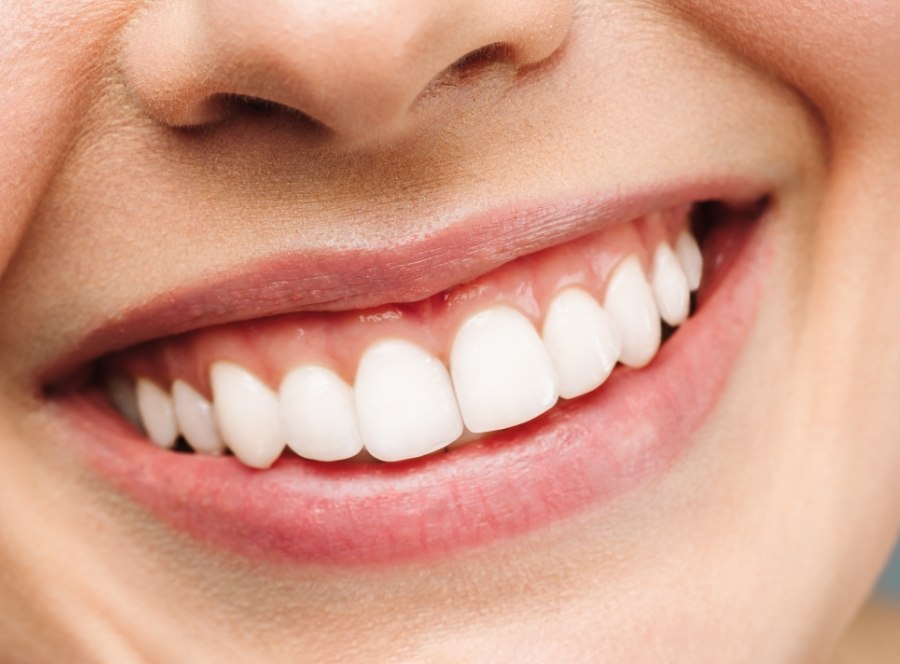 Why Choose Parks Family Dental for Cosmetic Dentistry?
Partnered with the Best Dental Labs in the Lincoln Area
Experienced Dentist Who Takes Time to Provide Quality Results
Digital Dental Impression Technology for Greater Comfort & Accuracy
Porcelain Veneers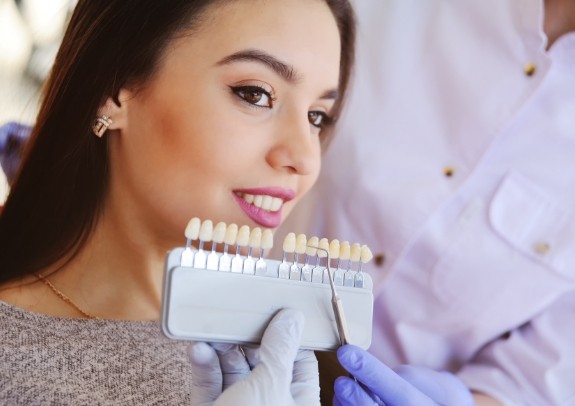 If you're dealing with multiple aesthetic imperfections, then veneers are a great way to address all of them at once. A veneer is a thin porcelain covering that is fitted over the front-facing part of a tooth, where it acts like a mask to instantly make all of the tooth's flaws disappear. Every single veneer is custom-made to look like a natural part of your smile. Better yet, the treatment only takes two appointments, and your results can last for 10 to 15 years or longer.
Metal-Free Dental Restorations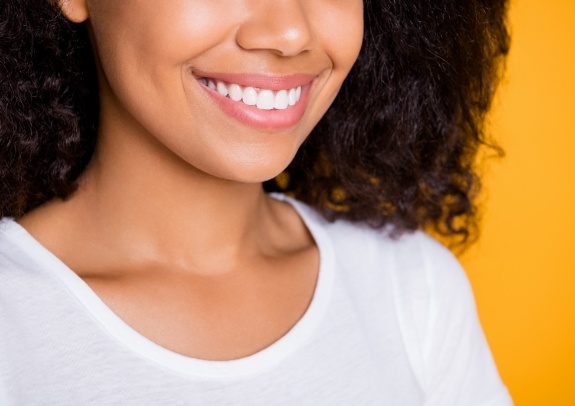 Do you have an old metal crown or filling that sticks out like a sore thumb? Then it's time to get it replaced with a metal-free version! At Parks Family Dental, we provide high-quality dental crowns, fillings, and other restorations from natural-looking materials such as zirconia and composite resin. These solutions not only avoid the temperature sensitivity that is notorious with metal restorations, but they're also personalized to blend in with your smile as a whole.
Cosmetic Dental Bonding
Even the smallest of dental flaws can detract from your overall smile. A more affordable and conservative alternative to veneers, cosmetic dental bonding can fix several imperfections in a single appointment. Dr. Parks selects the shade of composite resin that most closely matches your enamel. Then, he sculpts it over your tooth to cover the offending chip, crack, gap, or stain. In the end, your tooth will look like it was never less than perfect.
Learn More About Cosmetic Dental Bonding
Teeth Whitening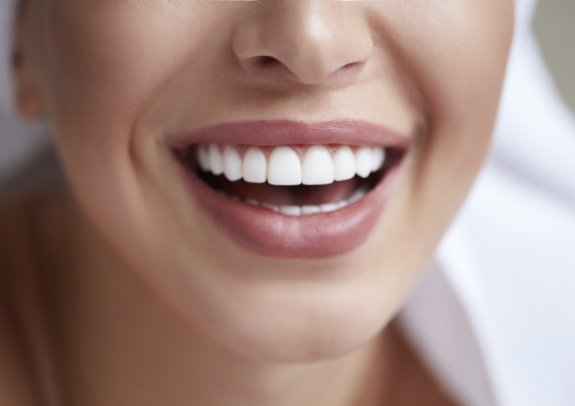 When it comes to dentistry, there's no such thing as one-size-fits-all. That's why the teeth whitening products you see in stores aren't effective; they're not customized to meet your needs. Our professional teeth whitening kits are much more effective because we use bleaching gel and applicator trays that are uniquely designed to deliver stunning results that are right for you. By wearing these trays filled the gel for a fixed amount of time per day, your smile should be several shades brighter after a few short weeks.
Learn More About Teeth Whitening
Smile Makeovers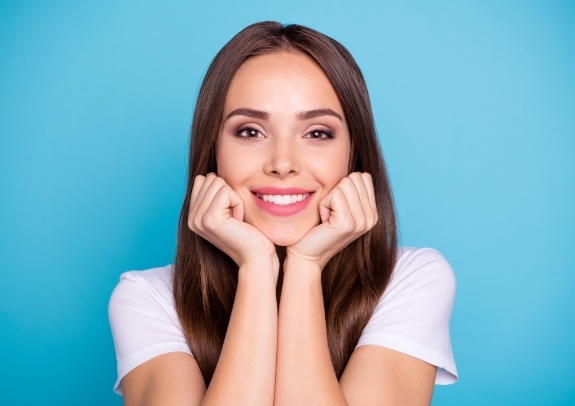 If you need extensive work done in order to achieve your dream smile, don't worry. We'll make the process as streamlined and efficient as possible with a smile makeover. After assessing your needs, Dr. Parks can devise a personalized treatment plan to correct cosmetic dental problems with a specific number of procedures performed in a specific order. Since each smile makeover is tailor-made for each patient, you can trust that your results will be as unique as they are dazzling.