Dental Crowns – Lincoln, NE
When Teeth Get Damaged, We Can Help
There's no question that teeth are incredibly durable. After all, they are made of the strongest substance in the human body, enamel. With that said, teeth can still wear down over time. Alternatively, accidents happen, especially if you play a lot of contact sports. Conditions like teeth grinding can cause them to crack and chip and poor oral hygiene can cause cavities to develop. No matter the need, dental crowns are incredibly versatile and available at Parks Family Dental should you or your loved ones require them to restore teeth. Give us a call today and Dr. Parks and his team will help you get the care and attention you deserve!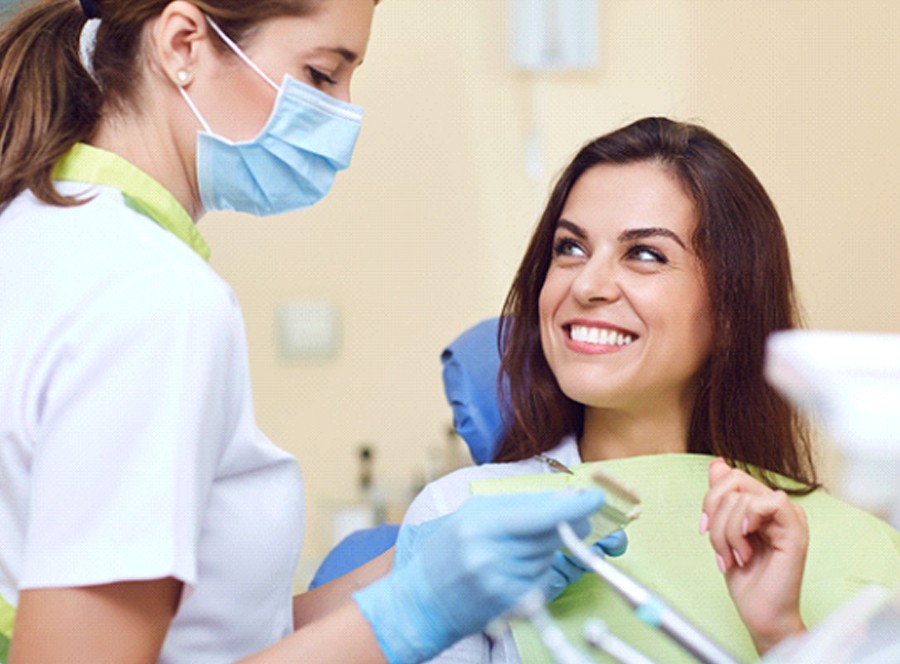 What is a Dental Crown?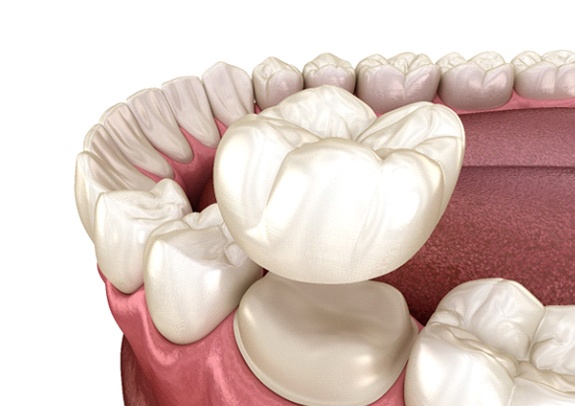 Also known as a cap, dental crowns are small, personalized restorations designed to fit over natural teeth that have been damaged in some way. Dental crowns are usually used to cover teeth with cavities too large for a dental filling to resolve, but they can also be useful in the event of a traumatic injury (which is quite common while playing sports without protective mouthguards). However, dental crowns are also used to cover teeth containing cosmetic imperfections or to create more complex tooth replacements (i.e. dental bridges, dentures, dental implants, etc.)
The Dental Crown Process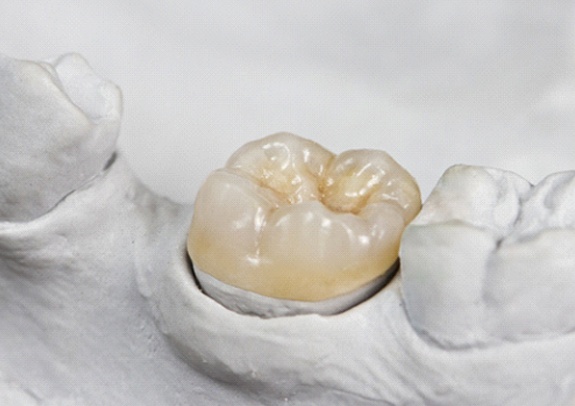 The process for receiving a dental crown requires multiple steps. For starters, we perform an exam to confirm a dental crown is the best option for restoring your tooth. Then, we make slight modifications to your damaged tooth so it can hold a crown and capture a digital impression using our in-house, handheld scanner. This allows us to skip the uncomfortable step of asking you to bite into putty-like impression material. From there, we can use this model to design your permanent crown. For now, you'll wear a temporary crown over the next two weeks.
After your permanent crown is fabricated, you'll come back to our office to have it placed. This restoration has been color-matched to blend in with your existing tooth exactly so no one will notice the difference!
The Benefits of Getting a Dental Crown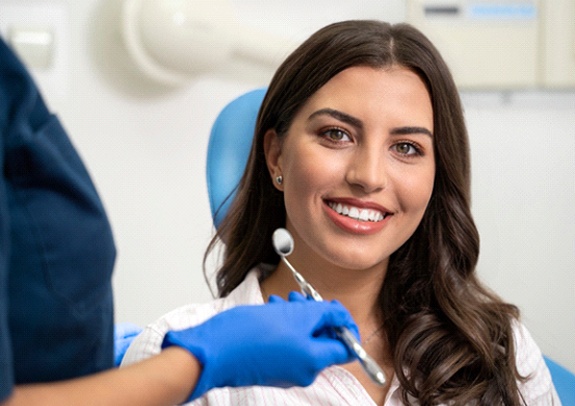 The sooner you get your tooth restored with a dental crown, the better off your tooth will be in the long-term. Failing to protect a damaged tooth can result in worsening oral health problems, including decay, infection, and even loss of the tooth. Additionally, your dental crown will:
Ensure comfortable and reliable chewing ability
Protect your tooth from future chips, cracks, and other damage
Look incredibly natural next to your neighboring teeth
Boost your confidence when speaking with friends and family
Last for 10 to 15 years when properly maintained at home
Be easy to clean through routine brushing and flossing
Whether you're not sure you need a dental crown or simply want to learn more about the process, don't hesitate to give Parks Family Dental a call today to speak with Dr. Parks directly about your needs!