Preventive Dentistry – Lincoln, NE
Helping Patients Maintain Healthy, Natural Smiles for Life
As any dentist can tell you, oral health problems are much easier to prevent than they are to treat. Our team at Parks Family Dental is dedicated to stopping tooth decay, gum disease, and other issues in their tracks with personalized preventive care. Dr. Wesley Parks will do his utmost to keep your natural teeth in pristine condition so that they last for a lifetime. Of course, that can only happen if you visit our dental office regularly for preventive dentistry from our Lincoln, NE dentist! If it has been a while since your last dental checkup, call us today to book your next one.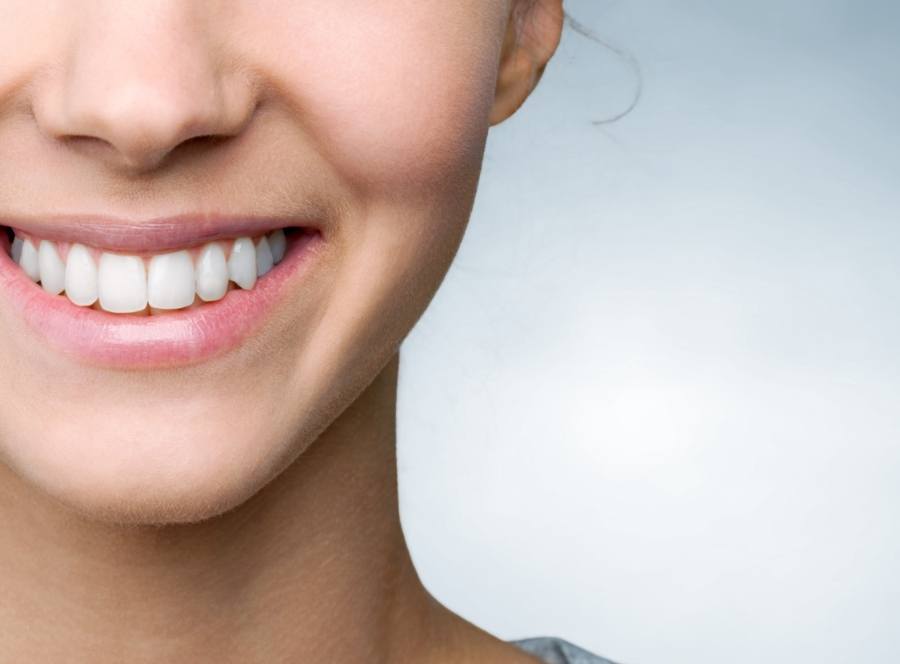 Why Choose Parks Family Dental for Preventive Dentistry?
Caring Dentist with 20+ Years of Experience
Separate Dental Operatories for a More Private Experience
Safe Digital Dental X-Rays
Dental Checkups & Teeth Cleanings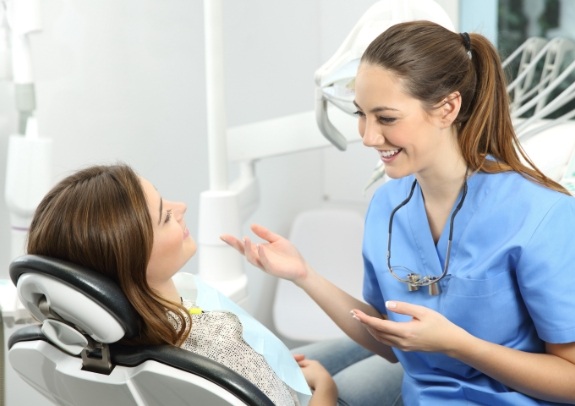 We recommend that most patients schedule a checkup and cleaning with us at least twice a year. These visits are essential in detecting dental damage, decay, or infection in the early stages. We can then address these issues right away, preventing you from needing more invasive (and expensive!) procedures later on. After we've examined your mouth, one of our hygienists can clear away plaque and tartar that you may have missed in your day-to-day brushing and flossing.
Fluoride Treatment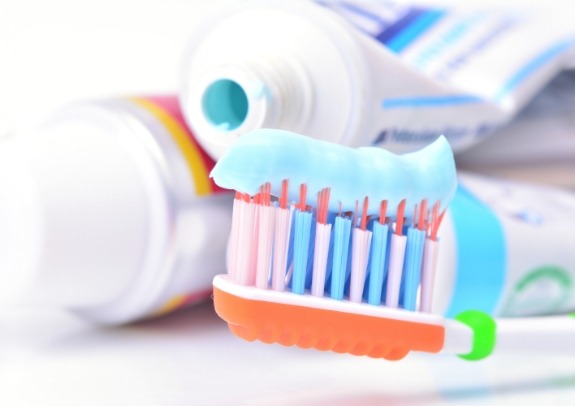 You can find fluoride in most toothpastes and mouthwashes as well as many public water sources. This naturally occurring mineral has been proven to lower the chances of cavity development by strengthening the tooth enamel. At the end of your routine cleaning, we can paint a highly concentrated fluoride gel onto your teeth within minutes, fortifying your teeth and giving you boost of cavity prevention until your next appointment.
Dental Sealants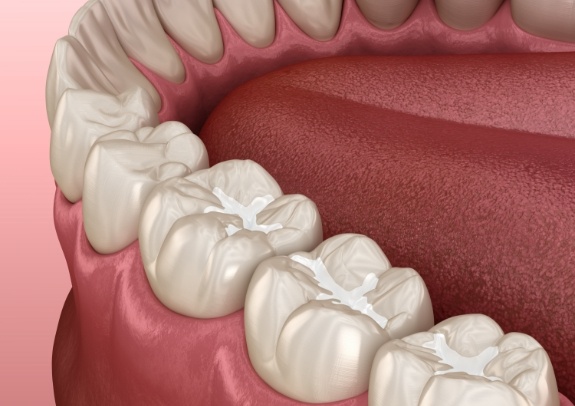 The molars toward the back of the mouth contain deep grooves that are excellent for chewing food. However, food debris can easily get caught in these pits and attract cavity-causing bacteria. Dental sealants create a protective barrier that minimizes such risks. We can quickly and painlessly apply a thin, clear composite resin over the chewing surface of the molars, sealing out bacteria and food particles. While dental sealants are most commonly given to children, we can also use them to help adult patients who have an increased risk of tooth decay.
Custom Nightguards for Teeth Grinding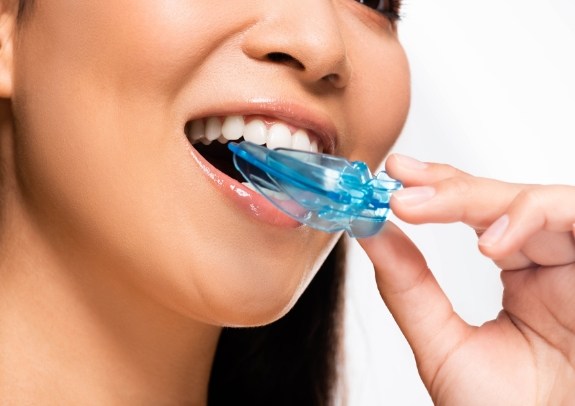 If you often wake up with headaches, a sore jaw, or sensitive teeth, you might be clenching and grinding your teeth as you sleep. Left untreated, chronic teeth grinding can weaken your teeth to the point where they easily crack, chip, or even become infected. Luckily, Dr. Parks can safeguard your smile with a professionally made, custom nightguard. You'll wear this comfortable appliance to bed, and it will create protective cushioning between your upper and lower teeth, keeping them from making harmful contact during the night.
Oral Cancer Screening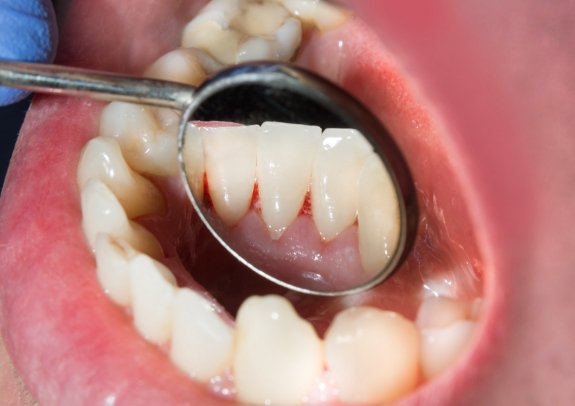 Cavities and gum disease aren't the only issues Dr. Parks checks for during your exams. He also looks over your mouth, throat, and lips for signs of oral cancer. Although oral cancer is most common in patients who smoke or drink excessively, it can happen to anyone, so early detection is key. If Dr. Parks finds any unexplained bumps, sores, or lesions in your mouth, he can instruct you on the next steps you should take.