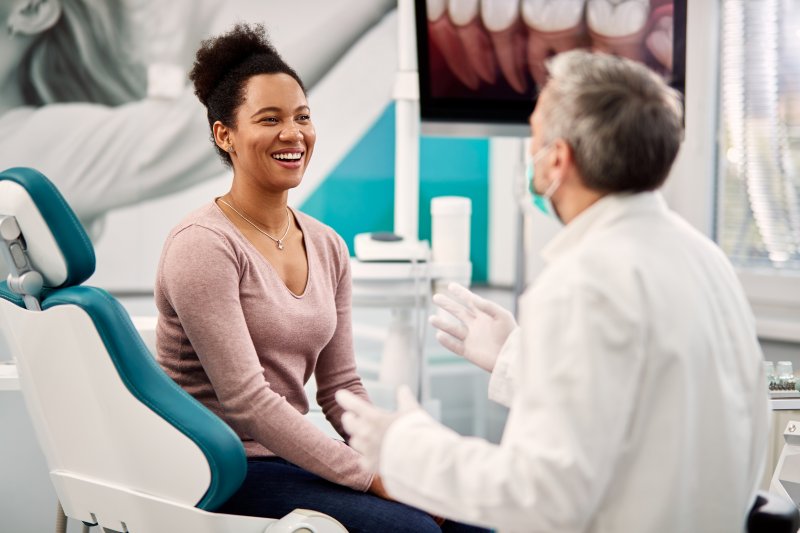 Most dentists recommend that their patients come in for a checkup and cleaning at least twice a year. However, when you think about it, two hours a year really isn't that much time to be talking to a professional about your teeth.
That means that you should do what you can to make the most of that time, and ask any questions you can to get a better understanding of oral healthcare. If you're curious, here are a few things you should inquire about to get the most out of these appointments.
Do I Have Signs of Tooth Decay? Gum Disease?
One of the primary functions of a dental checkup is to catch oral health problems in their early stages before they become something that would necessitate an emergency appointment. Two of the most common oral health problems are tooth decay and gum disease, meaning that it's worth being vigilant for these problems in particular.
The best thing to do is to detect these issues early before decay becomes cavities and inflammation becomes periodontitis. You should talk to your dentist about the state of these conditions at your next checkups.
Should I Talk to my Doctor?
Your mouth is connected to the rest of your body in all kinds of interesting ways. As a medical professional, your dentist can notice signs of vitamin deficiencies, heart problems, bone disease, and diabetes in your mouth. At a dental checkup, you may want to ask your dentist if there are any serious issues that may be worth following up with your primary care provider about.
How Can I Improve My Hygiene?
You're probably used to being asked by your dentist how much you floss, and you're probably aware that they likely already know the answer to that question. If you have problems with dental hygiene—not flossing properly, not brushing your tongue, not brushing the back side of your teeth—your dentist will find signs of that during your exam.
It may be nice to flip the question on its head. You can ask your dentist what they notice about your mouth, and what changes they would recommend you make to your dental hygiene. Just be honest about whether you floss or not—your dentist already knows the truth!
About the Author
Dr. Wesley Parks is a dentist who has spent the last two decades discovering new ways to help his patients smile. Whether it's through the quality of his work or his chairside manner, his patients leave his office with a grin on their faces every time! Dr. Parks received his dental degree from the University of Nebraska Medical Center, and since then he has completed advanced training in a wide variety of advanced topics.
If you have any questions about preventive dentistry, we can be reached at our website or by phone at (402) 484-6042.