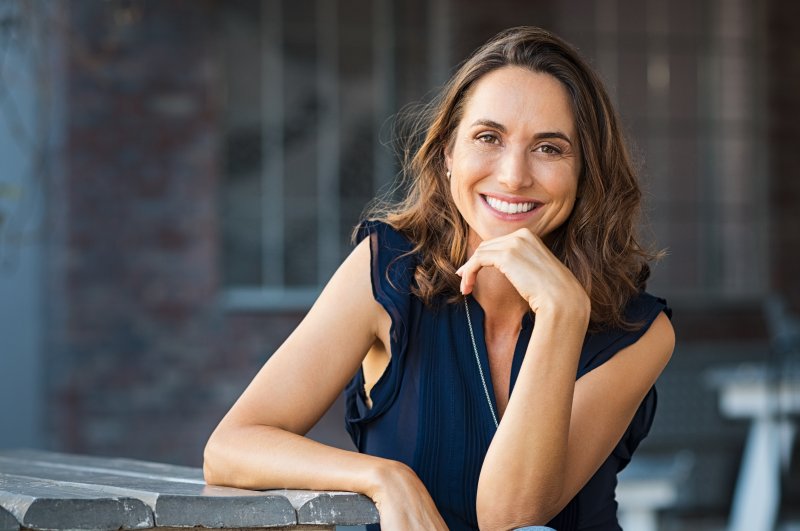 Have you noticed any wear and tear on your smile from years of use? Even if you've practiced good oral hygiene all of your life, it's quite common for people's teeth to become discolored or show signs of aging. However, if you're unhappy with the way your grin looks or you don't feel confident about your appearance when talking or laughing, then you might consider undergoing cosmetic dentistry. Keep reading to learn five kinds of treatments you can get to achieve a younger-looking smile!
Teeth Whitening
Nearly everyone knows about professional teeth whitening and the benefits you can enjoy from the results. With either an in-office or at-home procedure, you'll be able to improve the color of your pearly whites by several shades. The treatment involves using special bleaching agents to blast away discoloration from the enamel. After a couple of weeks or a single appointment (depending on which option you choose), you can be sure to show off a brighter grin for several months to a few years with proper care.
Dental Bonding
By using composite resin, your dentist can effectively sculpt the material over your affected teeth to improve their color, size, and shape. This method is typically reserved for those struggling with minor dental flaws, including chips, cracks, stains, and gaps. After molding the resin, your dentist will harden the material to solidify your results. This process can be finished in one visit, and you'll be free to show off a brand-new smile for several years.
Veneers
Similar to dental bonding, veneers are porcelain shells that are designed to fit over the front surface of compromised teeth to enhance their appearance. However, the material will be more durable and can even provide a virtually permanent whitening solution due to their resistance to staining. The treatment involves removing a tiny portion of your natural enamel to make room for the porcelain layers. While this procedure only takes a couple of weeks to complete, you might expect your new and improved teeth to last 15 years or more with regular maintenance!
Clear Aligners
Having a perfectly aligned smile can both improve your oral health and boost your confidence. If your teeth have become crooked over the years, you can begin straightening them with clear aligners. Instead of wearing metal brackets and wires, your dentist can provide you with a series of custom trays that are made of dental plastic for comfort and discreetness. This treatment can be finished in 12-18 months, on average, and your results can last a lifetime as long as you wear your retainers afterward.
Smile Makeover
If you're interested in improving your smile but also need to repair some of your teeth, then a smile makeover may be your best option. This treatment is designed to completely alter your grin by utilizing both cosmetic and restorative dentistry, providing a streamlined service toward achieving your desired results. For instance, you can brighten your grin first with teeth whitening before covering a cracked tooth with a metal-free restoration.
With a wide array of cosmetic services to choose from, rolling back the years in your smile shouldn't be a problem! Speak with your dentist if you're interested, and they'll be happy to help.
About the Author
Dr. Wesley Parks has two decades of experience helping patients maintain healthy teeth while beautifying their smiles. As a graduate of the University of Nebraska Medical Center, he regularly seeks continuing education to advance his skills and is an active member of the American Academy of Cosmetic Dentistry. If you'd like to schedule a consultation for enhancing your teeth, visit his website or call him at 402-484-6042.