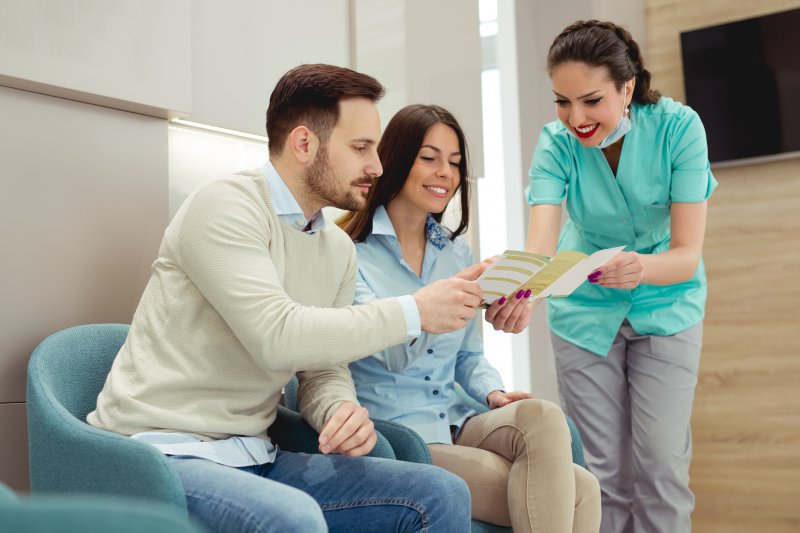 Fillings are an essential component of many treatment plans. Most people by the age of 30 have had at least one cavity, and a good dental filling can last a long time with proper care. So why do many people skip them when dental insurance will cover them by 80 percent or more?
If you want to explore this thinking and learn a little about dental insurance along the way, continue reading.
Reason 1: Dental Anxiety
Many patients experience dental anxiety or fear, which can deter them from seeking even routine dental treatments like fillings.
Previous bad experiences, feelings of guilt, or preconceived notions of pain can all cause this anxiety. The ultimate result is skipping the dentist entirely which allows their tooth decay to get worse.
Reason 2: Lack of Urgency
Some patients may not feel like fillings are an essential part of their treatment, especially if they're not feeling any pain from them. This may be especially true if they already have other treatments that need to be done first.
Reason 3: Perceived Cost
While insurance covers most of the cost of fillings, there may still be a copayment or deductible involved. These costs can add up quickly for some patients who need a lot of care. This can be doubly true for patients who don't have insurance.
The average filling with no coverage can cost anywhere from 50 to 450 dollars. The ultimate cost depends on the material selected and the number of surfaces that need to be covered.
Reason 4: Misunderstanding Coverage
Patients might not be fully aware of their dental insurance benefits, including what is covered, what isn't, and the specific details of their coverage. This can cause frustration and mental overload as they try to piece it all together.
There are several pieces of information you really need to know when you go to the dentist for any treatment:
Coverage Details – Some insurance plans will only cover certain treatments and may have exceptions and limitations on others.
Co-pay – This is a fixed out-of-pocket amount paid for covered services. For instance, you may need to pay at least 25 dollars each time you receive a filling even if insurance covers the costs.
Deductible – This is the amount of money you'll need to pay out-of-pocket before your insurance begins covering costs.
In-Network Dentists – For a dentist to be able to accept your insurance, they need to be in your insurance's network.
Annual Maximums – Your insurance provider may only pay out a certain amount each year. Keep an eye on this number because once it's reached, you'll be responsible for the rest of your costs.
Armed with this knowledge and an understanding of why others may avoid getting their fillings, you shouldn't fall into the same trap. Utilize your insurance and get your fillings done as quickly as possible. It's smart to use the insurance you're already paying for to get these preventive treatments before they get worse. Call your dentist and schedule an appointment today!
About the Author
Dr. Wesley Parks is a skilled dentist with over 20 years of experience. He's proud to serve the greater Lincoln community alongside a professional support team that specializes in tailoring treatments to the individual. Parks Family Dental is in-network for Aetna, Ameritas, BlueCross BlueShield, Cigna, Delta Dental, United Concordia and United Healthcare. They accept most insurance, so even if you don't see yours give them a call at (402) 484-6042 or visit the website to learn more.