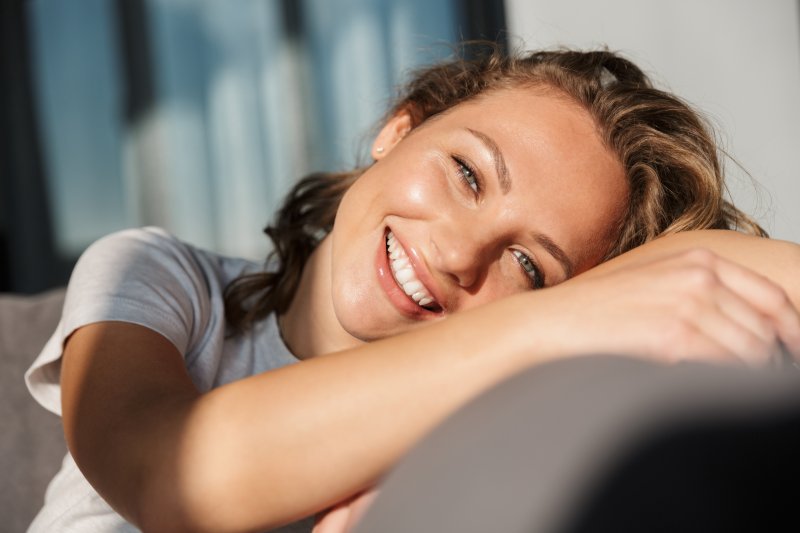 October is National Dental Hygiene Month, and dentists throughout the United States are continuing their efforts to encourage optimal oral health. Apart from encouraging patients to seek professional care every six months, they are also offering tips to improve at-home habits that benefit patients' mouths and bodies. To ensure that your smile doesn't suffer this year, here are 3 dental hygiene tips to incorporate into your routine.
Make Sure You're Drinking Plenty of Water
While this might seem like an odd oral hygiene tip, it is actually very important. Water is essential to life, which means that it is beneficial for both your oral and overall health. Its ability to prevent dehydration, increase energy, and help with weight loss/maintenance, makes it the preferred beverage among healthcare professionals.
But when it comes to your teeth and gums, water is helpful in that it helps to encourage saliva production while also flushing out any harmful bacteria that may exist. When eating certain foods, small particles can attach to your teeth and gums, burrowing into crevices. But once you consume a glass of water, it can help to eliminate these cavity-causing bacteria so that you stay protected against decay.
Try Other Flossing Solutions
Maybe traditional dental floss isn't the easiest to use. Because this step is just as important as brushing your teeth, you'll need to find a solution that works for you.
Apart from regular means, there is the option of purchasing a water irrigator (i.e., Waterpik). Once charged or plugged in, the device pushes water out of the handheld device so that it pulsates and removes bacteria and food particles from between teeth.
You can also opt for ready-to-use dental flossers that do not require wrapping regular floss around your fingers and trying to maneuver your mouth.
Don't Forget to Use Mouthwash
When asked about your oral hygiene routine, there's a good chance you explain your brushing and flossing habits. But have you considered using an ADA-approved mouthwash? Many individuals tend to leave this step out, not thinking about its many benefits.
While there are countless options available at local drugstores, the most important thing to look for is its ADA seal of approval, as this means it has been tested for use and is effective when maintaining healthy smiles. When using it at home, it flushes away anything that brushing and flossing leaves behind.
By incorporating these three tips into your daily routine, you can expect that your dentist will commend your serious approach to better oral hygiene – a decision that will lead to positive outcomes in the future.
About the Author
Dr. Wesley Parks is an experienced dentist in Lincoln who possesses two decades of experience in dentistry. Overseeing a team of professionals at Parks Family Dental, he and his team work to deliver preventive services that benefit patients with all types of smiles. No matter how long it has been since your last dentist's appointment, he wants to help you recapture a healthier, more vibrant smile that lasts. Contact us at (402) 484-6042 to learn how we can help.